Agent Profile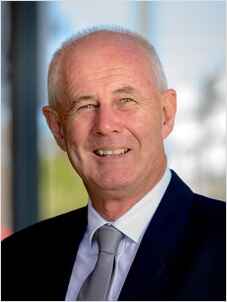 Bill McNamara
Laing+Simmons Port Macquarie
| | |
| --- | --- |
| | vCard |
Bill McNamara
William McNamara – call him Bill – has lived in the Hastings region for over 40 years and he's spent a good chunk of that time in the real estate industry.

Over 20 years, in fact. It gives him a depth of knowledge unmatched in the local market. To his customers, Bill is a property encyclopaedia. He's seen it all, the ups and downs, yet even he is surprised at the growth in the Port Macquarie market in recent times.

Bill's resume makes for interesting reading and it's clear real estate is in his blood. His family worked in and operated real estate agencies for many years and Bill, beginning in a sales role, worked his way up to sales management before embarking on his own business ownership journey.

Bill is also a bona fide tradie – a fitter, machinist and welder to be exact – and he's gained formal qualifications in financial services (mortgage finance). He has property maintenance experience and is across safe practice in the workplace.

It's with this breadth of experience that he comes to Laing+Simmons Port Macquarie. Bill knows how significant it is to you to be selling your property. It's a big decision and to him, it's a big responsibility. So, for his part, he'll leave no stone unturned to get you the best possible result.

Bill is a registered JP, a Board Member of the Crown Reserve Trust, an avid bushwalker and mountain bike rider, an ex-state representative swimmer and, with his wife Vickie of 39 years, a proud dad of two daughters - and a pet dog.

It adds up to a lifetime of local experience for his customers to draw upon.